Expert Tree services Shepparton
Tree Removal Shepparton
Licensed & Insured Arborists in Shepparton capable of jobs both big and small
03 4050 7785
Thank you! We will get back in touch with you within 48 hours.
Oops! Something went wrong while submitting the form.
Safe & Affordable Tree removal Shepparton, VIC
Shepparton's leading choice for tree services - fully licensed, insured, & highly trained
At Shepparton Tree Service, we have carefully handpicked a team of expert arborists to take care of all your tree service and tree removal needs in and around Shepparton. All of our professionals have undergone extensive training and are all highly skilled in the art of arboricultural practices, meaning you can be sure that you're getting the best!

We pride ourselves on our unmatched workmanship and tenacity to achieve tree services that are done right. Our focus is largely on safety, quality, and affordability for our customers, so that we make sure you receive safe tree removal and professional pruning that doesn't break the bank. Our services include tree removal, tree pruning, stump removal, stump grinding, tree lopping, and tree care and surgery.

Trusting a proper Shepparton arborist to care for your trees and greenery can drastically increase the aesthetic and market value of your home. Our arborist team will clean up your trees and make sure that you and your property is free from damage and falling branches.

Are you in need of expert tree removal services in Shepparton? Look no further, as our team consists of skilled and experienced master arborists who are dedicated to providing the assistance you require. No matter what task lies ahead, our team is ready to fulfill it with utmost professionalism.
Difficult Tree removal (big and small trees)
Emergency tree removal & tree clearing
03 4050 7785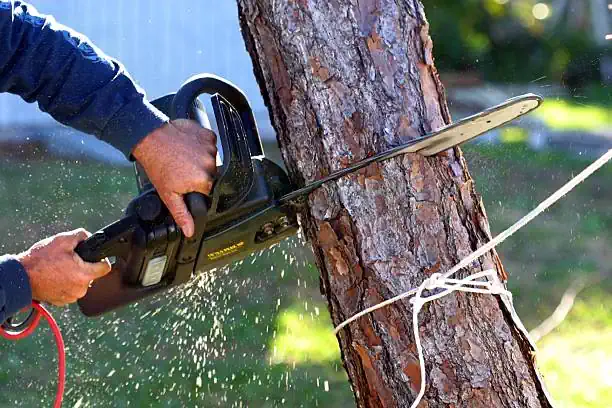 Why choose our tree services Shepparton
Highly trained arborists
Our team of arborists Shepparton are all highly qualified, and 100% certified in the industry of arboriculture. We make sure that every tree removal arborist on our team are all kept up to date with the latest knowledge and industry standards to complete your tree service better than any other company in the area! Our highly trained tree service technicians are available around the clock for your next tree service!
100% insured and fully licensed
Shepparton Tree Service ensure that your tree service job comes fully insured and licensed, meaning you and your property are covered if anything was to happen. Tree services always come with slight danger and risk so it is important to choose a company that has your back. We strongly recommend entrusting renowned experts to ensure the job gets done right without any risk of damage to begin with.
State of the art tree lopping equipment
We equip our team with the best state-of-the-art tree cutting and lopping equipment which ensures the highest quality tree cutting possible. The better the equipment, the better we can keep our crew, your family, and your property free from any danger or damage. It also means the quick we can get the job done and less of a clean up!
Free no-obligation quotes
All of our tree removal quotes are completely free with no-obligation! They come with no hidden fees or secret costs too! You'll receive an upfront honest no-obligation quote based off our assessment of your property and listening to your needs. We don't charge for call outs or consultations, only the job itself... and we always make sure it's affordable!
About Our Tree services in Shepparton
Years of tree lopping experience
We have been performing industry-leading tree removals for years, serving the Shepparton area with tree services that make a genuine impact to our town. You will be met with a smile by our friendly faces any time we interact with eachother! The reason for our success as a tree service company is due to our deep care for nature and the trees that surround us. We have made it our mission over the years to provide the best tree cutting and trimming service around! From our friendly office team to our tree loppers on the front line, you can count on us to give you an experience that leaves you 100% satisfied.
Do you need a trusted Shepparton Arborist?
If you are looking for a trusted tree removal company in Shepparton, then look no further! Shepparton Tree Service are your go-to team. You can count on our team for a professional service at competitive rates. We are available 24/7 for any of your tree-related emergencies, so whether you've been hit by a storm, or simply require everyday maintenance or removal... give our team a call today!
03 4050 7785
Need a reliable Arborist in Shepparton?
CALL US NOW FOR A FREE QUOTE
03 4050 7785
Tree Removal Shepparton
It's always sad to see a tree go, but sometimes it is a necessary part of life! We always try our best to save your trees, but if it needs to go, then we strongly recommend hiring a team who know what they're doing to safely cut the tree down and remove it from your property.

Trees can either become diseased, infested with pests, hazardous to your property, or simply needs to be removed for land clearance. We find the following are typically the common reasons why a tree has to be removed:
Decaying Tree: When a tree reaches the end of its life cycle, it gradually loses its structural integrity and may pose a potential danger by falling onto buildings, vehicles, or individuals during strong winds or storms. The removal of such trees minimizes the risk to the surrounding areas.
Damaged Trees: Unfortunately, our trees can sometimes suffer irreparable harm due to severe weather conditions, car accidents, or even encounters with animals. In such cases, it is advisable to consider removing the tree after a thorough assessment has been conducted to determine if any salvageable options exist.
Intrusive Trees: Even healthy and flourishing trees can become a potential threat to buildings when their roots compromise the foundation of a house, for instance. Additionally, these trees might interfere with power lines or plumbing systems.
Emergency Tree Removal: Storms can wreak havoc on homes and communities, unleashing high winds, heavy rainfall, and unpredictable weather patterns. Trees that have weakened due to age or disease become more vulnerable to the perils of storms, and no tree can guarantee absolute safety in such hazardous situations.
If you are in need of professional tree removals Shepparton, then give our expert team a call today! We are here for all your residential and commercial tree removal and tree lopping services!
03 4050 7785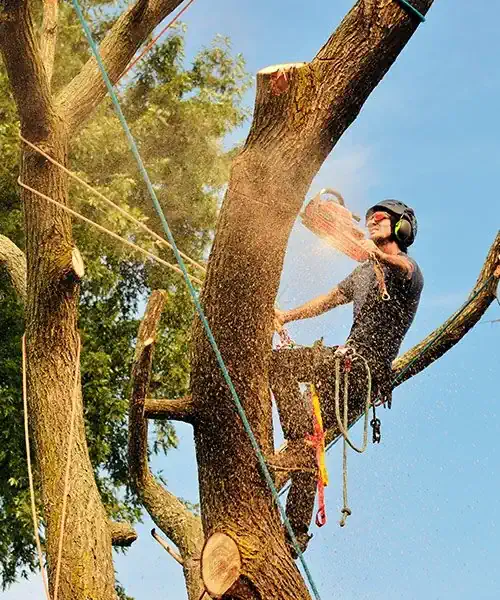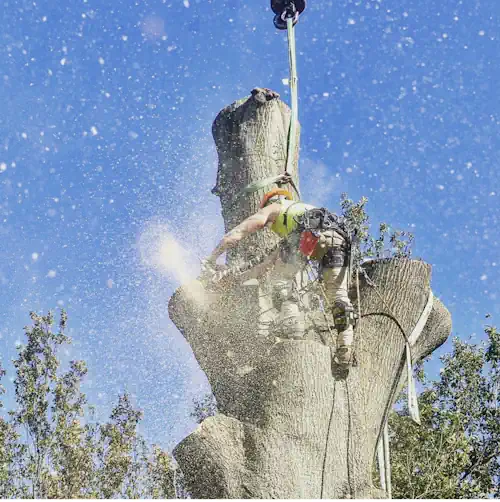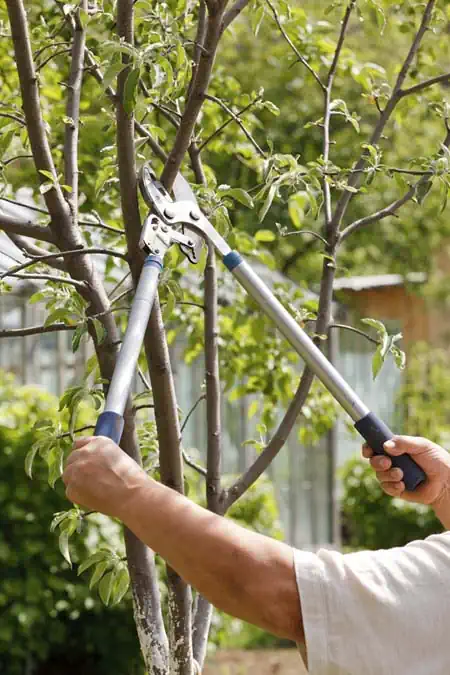 tree pruning
The beauty and health of trees in Shepparton are of the highest importance for our team! That's why our tree pruning service is the only one you should consider when looking to get your trees pruned or trimmed professionally. With our expert arborists and tree care specialists, we provide top-notch tree pruning services that promote tree growth, enhance aesthetics, and ensure the safety of your property. Our team of dedicated tree pruners and cutters is committed to delivering exceptional results, and we take pride in our comprehensive knowledge and experience in the arboricultural field. We want to make your trees look absolutely amazing and blooming for years to come! Here are the ways our tree trimming service can help:
Promoting Healthy Growth: Tree pruning plays a crucial role in maintaining the overall health of your trees. By removing dead, diseased, or damaged branches, we eliminate potential sources of infection or decay, allowing the tree to thrive and grow stronger. Our skilled arborists have a keen eye for identifying branches that are causing problems and strategically prune them to prevent further damage.
Improving Aesthetics: Well-pruned trees can significantly enhance the beauty and visual appeal of your property. With our professional tree trimming techniques, we carefully shape your trees to maintain a balanced structure and create an aesthetically pleasing appearance. Whether you desire a natural look or a more formal style, our tree pruning services can cater to the design that most tickles your fancy!
Ensuring Safety: Overgrown or weak branches pose a significant risk to your property and the people around it. Our tree pruning experts prioritize safety by removing hazardous limbs that might be at risk of falling during storms or high winds. By proactively managing tree growth and structure, we minimize the potential for property damage and personal injuries, providing you with peace of mind.
Contact our pruning arborists today and experience the amazing work we do here at Shepparton Tree Service. Our goal is to make your property look absolutely stunning and keep your trees healthy for a long time to come!
03 4050 7785
stump removal & Stump Grinding
Are you tired of unsightly tree stumps ruining the appearance of your landscape in Shepparton? Look no further! Our professional stump removal services are here to help you reclaim the beauty and functionality of your outdoor space. With our state-of-the-art equipment and experienced team of stump arborists, we specialize in stump grinding and removal of tree stumps. Trust us to deliver exceptional results that will leave you satisfied.

Besides being an eyesore, tree stumps can pose safety hazards on your property. They can become tripping hazards, especially for children and elderly people. On top of that, decaying stumps may attract pests and insects that could potentially infest your garden or nearby trees. By going with a professional stump removal crew, you not only eliminate these risks but also enhance the overall safety and aesthetics of your outdoor space.

Don't let a tree stump ruin the natural beauty of your home or business, hire aprofessional tree stump removalist to come and grind it to pieces and get rid of it forever! Contact us today.
03 4050 7785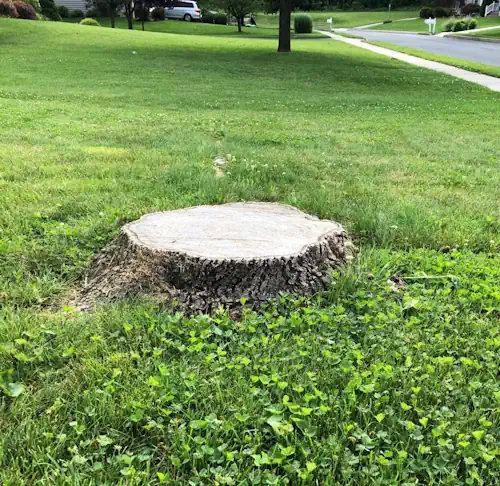 Trust our arborists Shepparton
We guarantee to never compromise on the quality of your garden and your trees. At the end of the day, it is your satisfaction as the customer that is most important to us, so we strive to keep standards high day in and day out. When you sign up with our team, we aim to make sure everything runs smoothly and you are kept in the loop every step of the way. If on the off chance we are running late to our job, you will know straight away. Communication is one of our biggest values as a company! You can trust in our Shepparton arborists to meet your needs every single time and deliver top of the industry tree cutting and tree lopping services to your home or business.

We're the best in the business and we are here to prove it. You can rest assured knowing that your tree pruning or tree removal job will be on time, on budget, and that your yard will look better than when we first arrived. If you are looking for an arbroist in the Shepparton area... well, you've found one of Victoria's most affordable and reliable tree loppers. Contact our team today!
03 4050 7785
What our customers say about our Shepparton tree services
We are very proud of how much our customers love our tree services. Every customer is special to us and we enjoy building connections and friendships along the way, whilst also doing what we love.
"I recently hired Shepparton Tree Service to prune and trim the trees in my backyard, and I couldn't be happier with the results. The team was professional, efficient, and left my yard looking neat and tidy. I highly recommend their services to anyone in need of tree care in Shepparton." - Sarah M.
"Shepparton Tree Service provided exceptional stump grinding services for my property. They were thorough, reliable, and completed the job efficiently. The team was knowledgeable and answered all my questions. I'm impressed with their attention to detail and would definitely use their services again." - Lisa T.
"I recently had Shepparton Tree Service trim the overgrown branches in my front yard, and the transformation is incredible. They skillfully shaped the trees, enhancing the overall appearance of my property." - Emma R.
"I had a dangerous tree leaning towards my house, and Shepparton Tree Service came to the rescue. Their skilled arborists expertly removed the tree, ensuring the safety of my property. The team was punctual, friendly, and cleaned up the debris afterward. I'm extremely satisfied with their professionalism and highly recommend their tree services." - John P.
"I contacted Shepparton Tree Service for emergency tree removal after a storm damaged several trees in my yard. They promptly arrived on the scene and quickly assessed the situation. Their expertise and efficient equipment made the tree removal process smooth and safe. I'm grateful for their prompt response and professional service." - Michael S.